TGR2-KEYMOD-BRS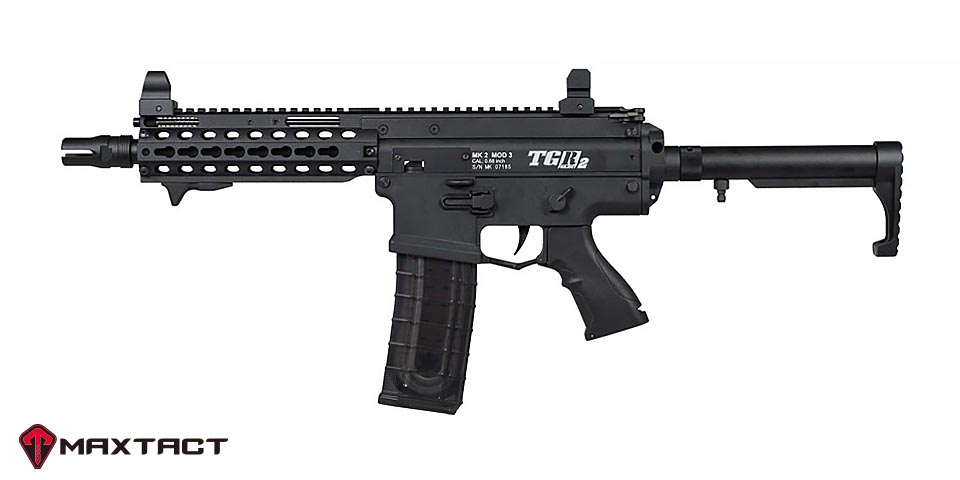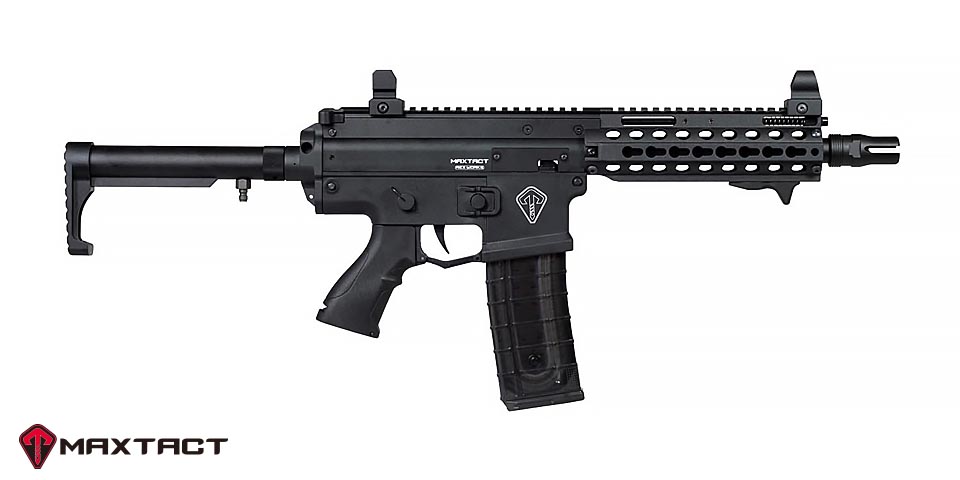 TGR2-KEYMOD-BRS(Armory Black Cerakote Special)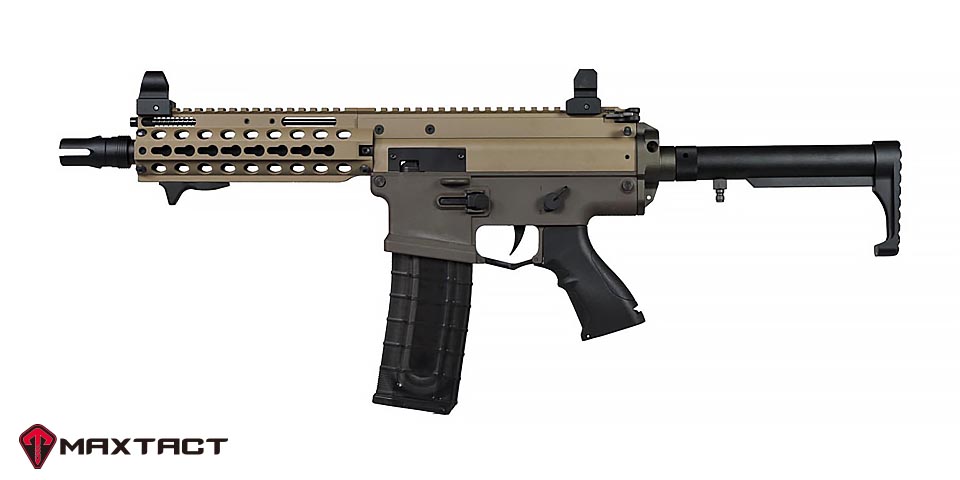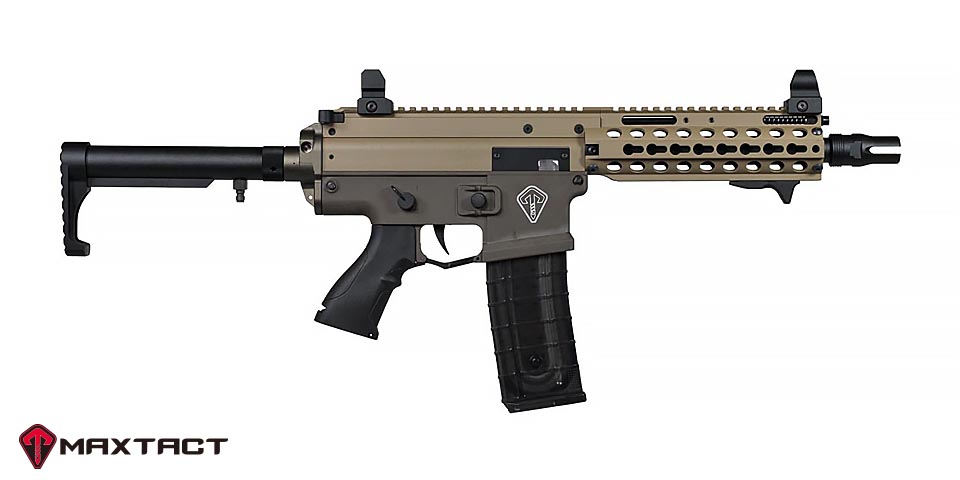 TGR2-KEYMOD-BRS(Barrett Brown Cerakote Special)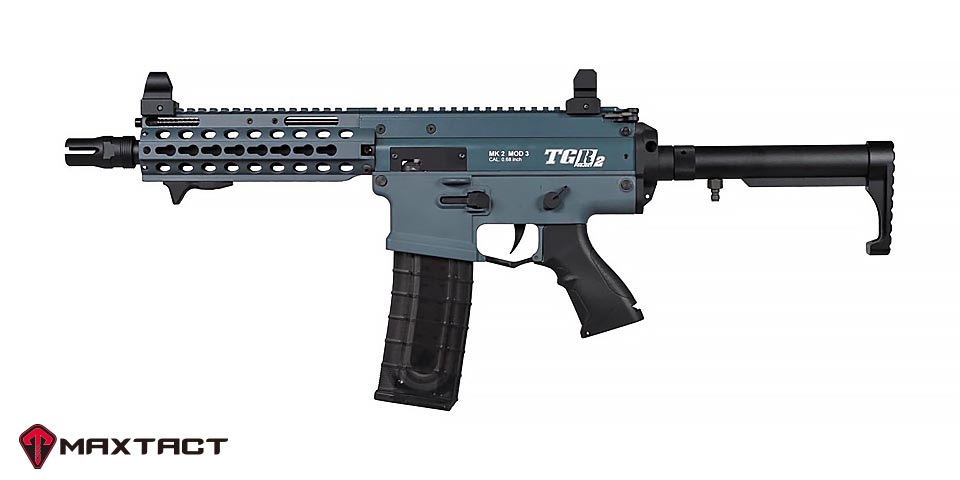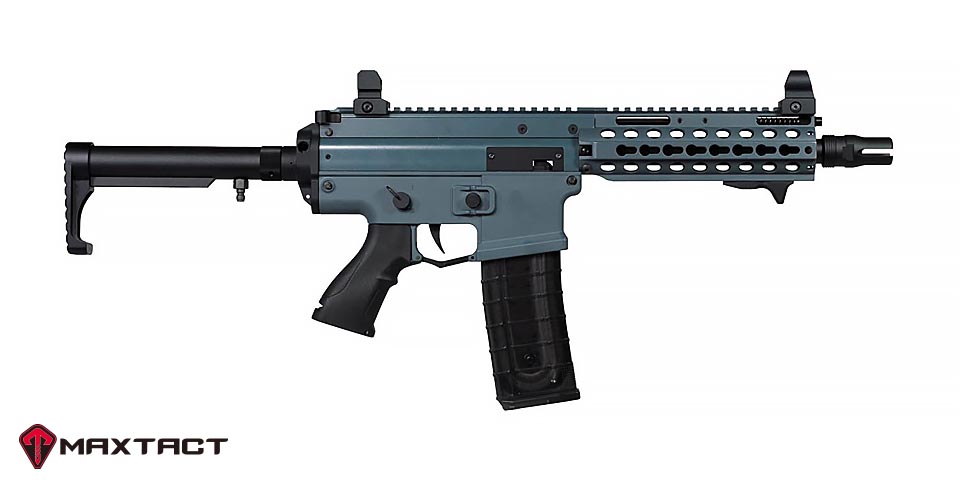 TGR2-KEYMOD-BRS(Jesse James Cold War Grey Cerakote special)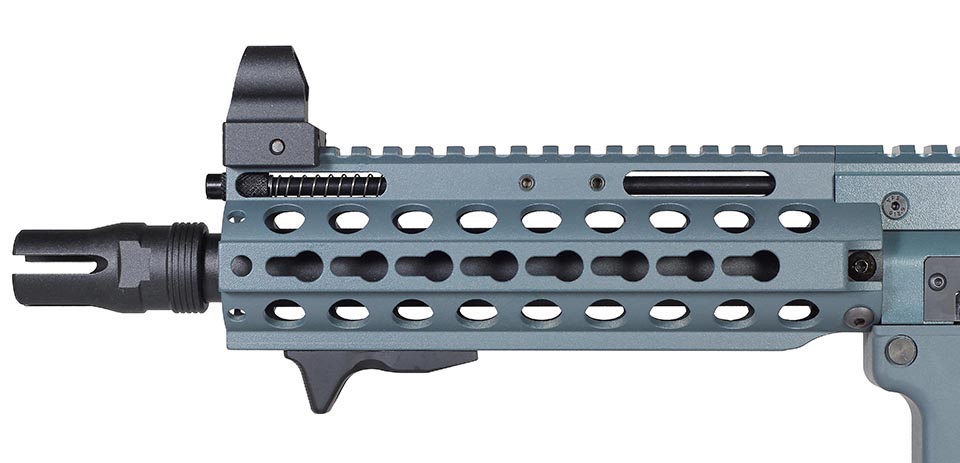 TGR2 KEYMOD Detial
Features
0.68 Cal. blow back Semi-Auto Magazine Fed Paintball Marker
Compatible Fin-Stabilized Rounds for long range shots
CNC Aluminum Upper and Nylon Polymer Lower Receiver
7" Aluminum RIS System with Mil-Spec Picatinny Rails
9" 0.68mm Smoothbore Free-Floating Barrel (A5 Threaded)
18 Round Standard Magazine
Air-In Stock System for 13ci 3000psi HPA Air Tank Not Included (~170 Shots/Full Tank)
Ergo Pistol Grip, Interchangeable with Real Steel M4/AR-15 Grips.
Ambidextrous Magazine Release, Selector Switch and Charging Handle
CNC Machined Aluminum Iron Sights
Transparent Chamber Window to visually verify if you have a round in the chamber
Tooless Quick Disassembly for Easy Cleaning and Maintenance.
Compatible with Maxtact Mags (Scarab Arms, Honorcore) MILSIG (Round Head) and RAP4 round head Magazines
Powered by HPA, Nitrogen or CO2
Mod 3 upper and rear air block
Package Includes
TGR2 MK3 Marker

9" Barrel with Bird Cage Flash Hider

Aluminum Iron Sights

18 Round Magazine

Velocity Spring Kit

O-Ring Kit

CD Manual

*Requires 13ci/3000psi HPA Air Tank (Not Included)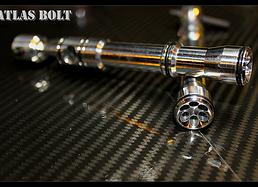 MK2 Internal System
The TGR2 uses the latest MARK 2 Core internal system that offers improved performance, air efficiency, consistency and reliability over the previous generation, with fewer o-rings and the new atlas bolt that is lighter and stronger makes for a great package.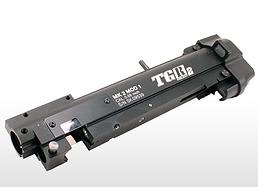 CNC Machined Upper
The TGR2 Upper Receiver is made out of a single piece of solid CNC machined T6 6061 aircraft grade aluminum that is extremely strong and lightweight, ensuring a precision fit with zero body flex. the r series upper has proven to be boom proof.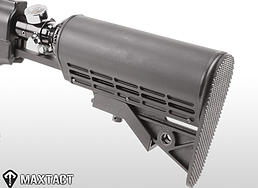 Airtank Stock
Add a ninja 13ci tank to our air in stock and you have an all in one package.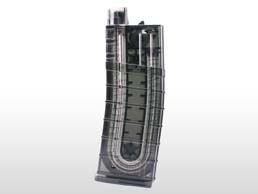 Magazine Fed
The TGR2 takes our fsr ready 18rd and 12 rd mags as well as any round collar mag.