Electronic Shock & Pepper Spray Shield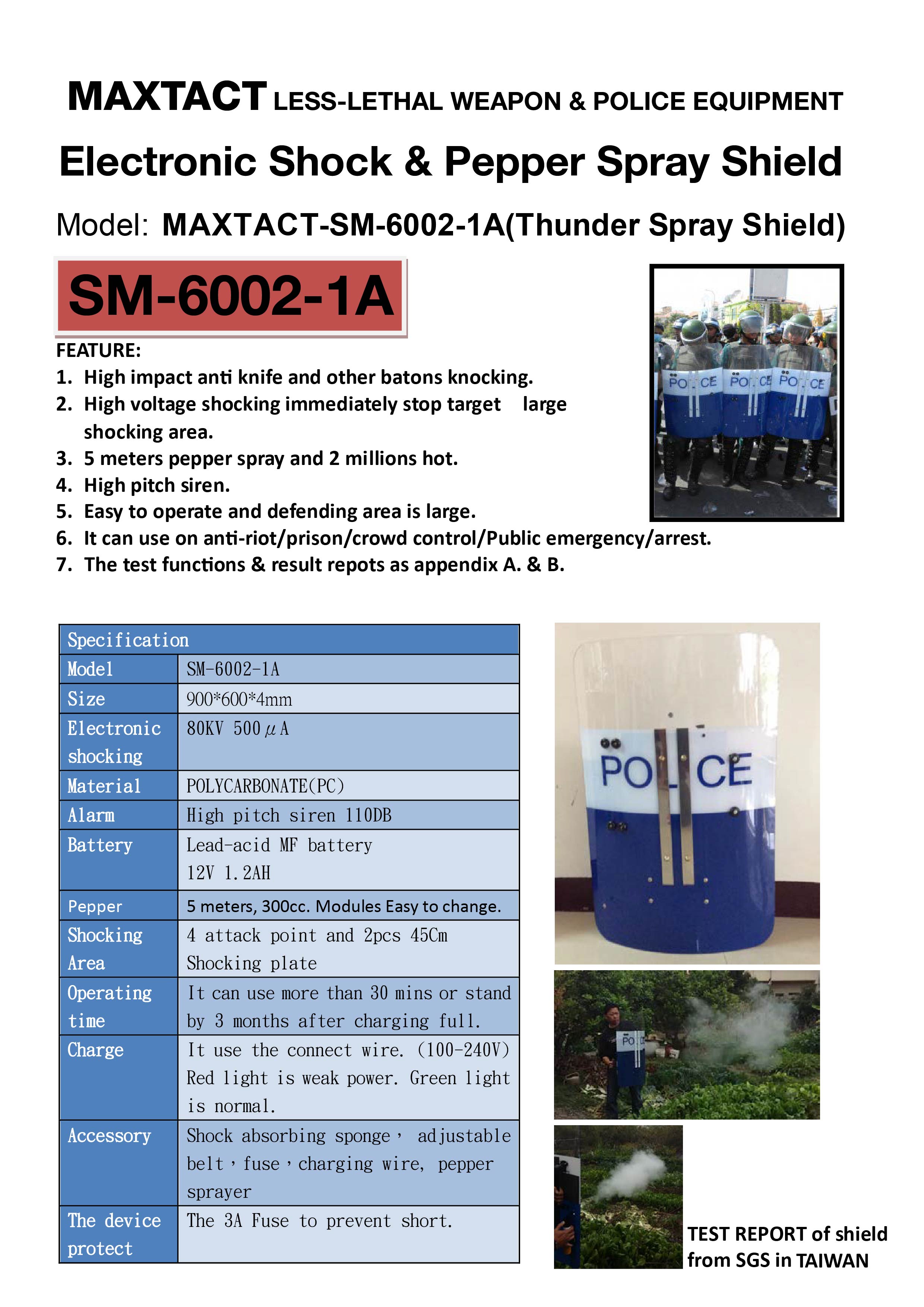 MAXTACT-SM-6002-1A_Thunder Spray Shield
Features
High impact anti knife and other batons knocking.
High voltage shocking immediately stop target large shocking area.
5 meters pepper spray and 2 millions hot.
High pitch siren.
Easy to operate and defending area is large.
It can use on anti-riot/prison/crowd control/Public emergency/arrest.
The test functions & result repots as appendix A. & B.