Stun Gun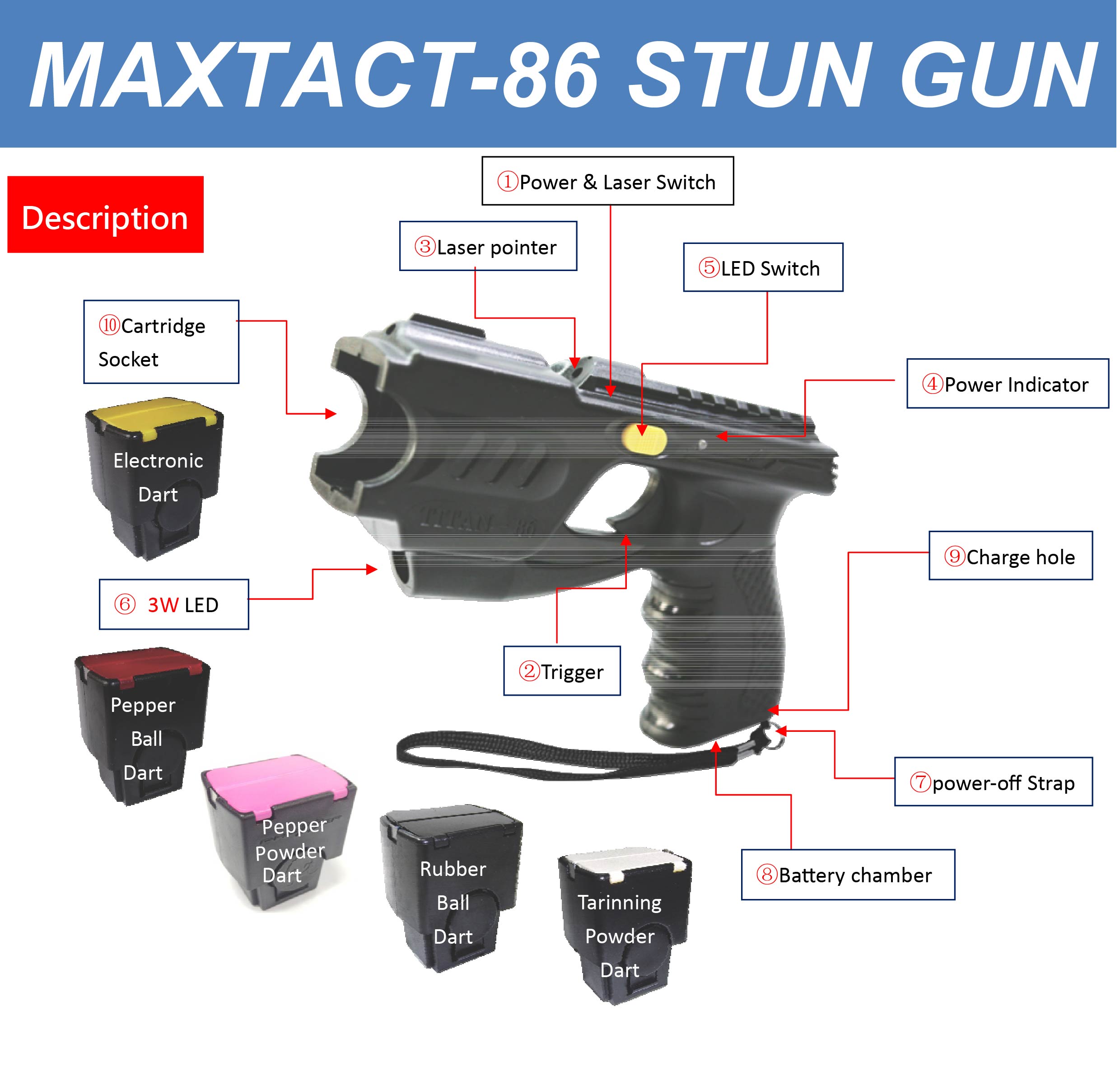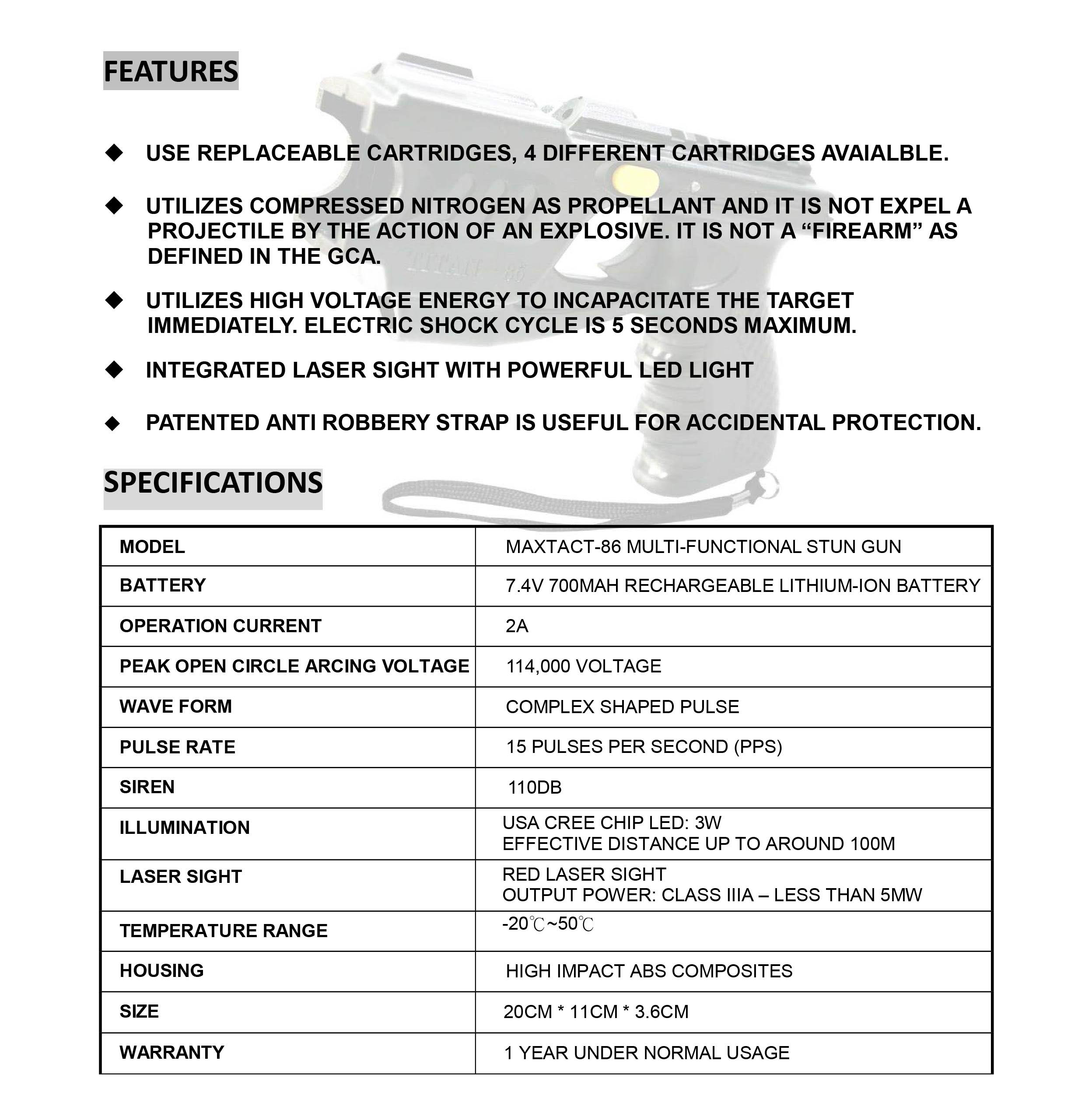 MAXTACT-86_Stun Gun
Features
USE REPLACEABLE CARTRIDGES, 4 DIFFERENT CARTRIDGES AVAIALBLE.
UTILIZES COMPRESSED NITROGEN AS PROPELLANT AND IT IS NOT EXPEL A PROJECTILE BY THE ACTION OF AN EXPLOSIVE. IT IS NOT A "FIREARM" AS DEFINED IN THE GCA.
UTILIZES HIGH VOLTAGE ENERGY TO INCAPACITATE THE TARGET IMMEDIATELY. ELECTRIC SHOCK CYCLE IS 5 SECONDS MAXIMUM.
INTEGRATED LASER SIGHT WITH POWERFUL LED LIGHT
PATENTED ANTI ROBBERY STRAP IS USEFUL FOR ACCIDENTAL PROTECTION.