Maxtact produces its own Capsaicin round in house at Maxtact Industries. Our patent system is like no other round currently on the market. Unlike some of our competitors that use very little Capsaicin in the round, when you go with Maxtact you get to choose what % you need.
We also use nothing but the best Capsaicin on the market being 99.9% pure. This will give you the best and most effective use of the ACE Capsaicin round without having to launch multiple units down range.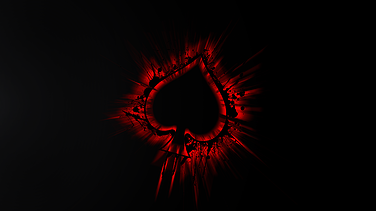 ACE Capsaicin Round
Using a less lethal round offers all these options to your arsenal.
Are an alternative to lethal force
Are an affordable addition to less-than-lethal arsenals
Are safe at point-blank range
Provide increased officer safety
Include recoilless markers that allow accurate targeting
Utilize a unique combination of kinetic impact, psychological shock, Capsaicin powder to irritate and gain compliance with target
Allow suspect targeting ranges up to 45 feet
Can be used to saturate areas at distances up to 150 feet
Utilizes our Less Lethal Marker with higher FPS then the civilian version in order to cause more kinetic impact
Can be quickly deployed when unanticipated situations arise with the use of either CO2 or High Pressure Air
The idea of the ACE round is that when shot at the target the target then will bend and inhale the Capsaicin as well as receive it in the eyes allowing the user to gain control of the situation.
(Photo and video curtesy of Life Line Strategic Medicine and Gear Review)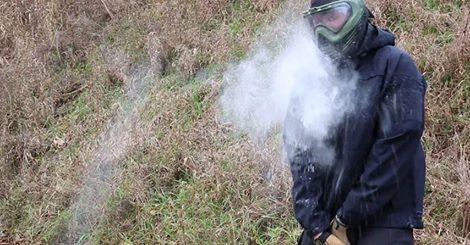 Ryan James from Life Line Strategic Medicine and Gear Review getting shot with some Capsaicin rounds as well as some inert rounds. We put a mask on Ryan so that he would not have to feel the full effect of the rounds.
Add the R Series CQB to complete your Mil/Le package
Couple the Maxtact ACE round with the R Series CQB and you now have a complete combination for any Less Lethal application. The Mil/Le Marker comes with a faster FPS (just under 400FPS) then the civilian model. Also comes with our own on/off CO2 shutoff valve/tank combo. With our constant feed 18rd magazine getting 18rds down range is a no haste job.